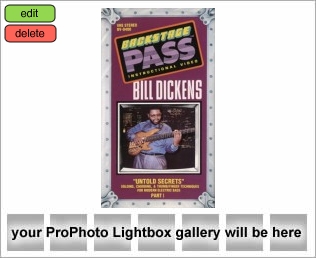 The following 4 video clips were songs performed on the "Bill Dickens – Untold Secrets" bass instructional video from BackStage Pass Productions in the mid to late 80s. This 2 volume series illustrates many tips and tricks regarding Bill's unique style of bass playing. The musicians on these cuts are Frank Martin on keys, Stefan Burnbaum on guitar and Will Kennedy on drums.
---
The next 3 clips have Bill on BET as the ONLY EVER guest musician sitting in with the "Live from LA" band.
This show ran from 1999 to 2000 and was hosted by Michael Colyar.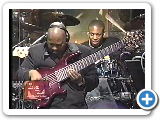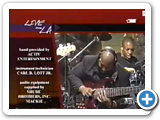 ---
This version of Footprints is from Dave Pomeroy's 1996 video titled "The Day The Bass Players Took Over The World". It features Otiel Burbridge, Steve Baily, Victor Wooten and Bill.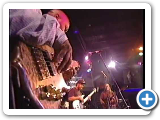 This segment is from the Happy Birthday Ampeg celebration featuring Otiel Burbridge, Dave LaRue, Steve Bailey, Victor Wooten, Victor Bailey, Billy Sheehan and Bill.