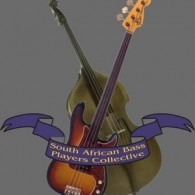 Bill Dickens Interview
By: Vuyani Wakaba
For The South African Bass Collective
Among the perks of living in the Chicago suburbs are the opportunities to sometimes meet up with some amazing bass players. Some of these gifted players come through town on tour, others come to Chicago to conduct bass clinics, others happen to live here. Of the Chicago based bassists, one of the most well known is the legendary Bill "The Buddha" Dickens.
I first met Bill Dickens in the mid 1990's while I lived in the State of Washington, not far from Seattle. From the first meeting, he was gracious, down to earth, encouraging and willing to explain a lot of his world-famous techniques. When asked by the South African Bass Collective to conduct an interview with Bill Dickens, I was happy to do it!
Our conversation was very broad, and I feel like we touched on many important topics such as musicianship, music business, musical history, and relationships within the music business. As a result, below is a condensed version of some of the things we discussed:
South African Bass Collective (BC):
Bill, I was asked to interview you by the South African Bass Collective – a group of committed bass players in South Africa. I really appreciate your taking the time to talk. Getting right into it, how long have you been playing the bass?
Bill Dickens (BD): 47 years.
BC: Man, that's a long time! How did you get started?
BD: My mom got me started. She took us to the theater every week where we saw such acts as The Miracles, The Motown Review (a tour of several Motown acts like The Supremes, Marvin Gaye, The Temptations, etc.), etc.
BC: That's quite a foundation! What would you consider to be your favorite band or solo artist?
BD: Man, there are way too many to list! You have to remember that I'm not only a bass player, I'm also a vocalist, a lyricist, a producer, and a multi-instrumentalist. So, I like a wide variety of artists. For example, and this doesn't include all of them, but I like James Taylor, Earl Klugh, of course Stevie Wonder, Motown writers (Brian Holland, Lamont Dozier & Edward Holland), Babyface, L.A. Reid (former La Face Records partners who wrote and produced many hits), George Benson, Eddie VanHalen (you didn't know I had a rock background did you?), Charlie Parker, Gene Harris, Larry Graham, Louis Johnson, Victor Wooten, and many, many more.
BC: You mentioned that you are a multi-instrumentalist. What else do you play besides bass?
BD: I play piano (I've been programming keyboards since the mid-1980's), guitar, electric & upright bass, I'm a producer, etc. When I write music, I sometimes write from the piano or sometimes from the bass.
BC: What instruments are you playing currently? Recently, I've seen you playing your signature white Conklin seven string bass (with a white fingerboard) here in Chicago, in Nashville, and on various videos.
BD: I'm playing my signature Conklin seven string, I have my Conklin nine string – which caused a big stir when it was first built for me by Bill Conklin. The story behind my nine string Conklin is that it was built for me and displayed at the Conklin booth at the Namm Show (a music manufacturer's trade show held twice a year) one year. When I arrived at the Namm Show and everybody wanted to know if I'd seen the bass that had been built for me. When I got to the booth, the place was packed! Funny thing is that I couldn't hear anyone playing or anything, so I was also curious to see what was going on. I finally made my way to the front of the crowd and saw my new nine string Conklin. All I could do was just stand there and look at it!
BC: Yes….I know that bass very well! In fact, you let me play it when we first met! It sounded amazingly good! And, it was extremely playable, even though it is a nine string bass!
BD: Yes, that's a special instrument. Over the years I've had a collection of over 50 basses. I've got an arch top fretless with Ivory, an electric upright, a Lakland five string (by the way, Lakland is making me a fretless), an extremely valuable Smith Jackson bass, a very rare 1964 Fender Jazz Bass, etc. Usually I play extremely light strings.
BC: I know from talking to you in the past that you considered the highlight of your performing career as a bass player to be when you performed with Stevie Wonder. I saw the footage of that performance.
BD: Yes! Man! What can you say after you play with Stevie? I found myself singing lines to Stevie! Can you believe that?
BC: You deserved the opportunity to play with Stevie. I think that you've done the work to prepare yourself musically, and you've gained a lifetime's worth of experience that I'm sure helped you on the gig.
BD: Man, it hasn't been easy. Do you know that I actually quit playing the bass in 1990? Yes, I completely walked away from it. I focused my attention on producing. Victor Wooten is the one who got me back to playing bass again.
BC: That's amazing! I can't even consider the idea of a huge talent like you not playing at all! I'm sure the bass world is happy Victor Wooten got you back, or else we wouldn't have your unique style and technique to learn from. Besides Stevie Wonder, who else have you played with? I know you've played with Chicago jazz guitarist Henry Johnson (a phenomenal musician), and I know you've played with Al Di Meola.
BD: I've played or recorded with Ramsey Lewis, Bootsy Collins, Gene Harris, Freddie Hubbard. You know, I even did a clinic with Jaco Pastorious, Darryl Jones (played with Miles Davis, Madonna, Sting, and is now with The Rolling Stones) and Gary Peacock for Guild basses.
BC: Besides having developed your own unique techniques, you have a unique sound.
BD: You know, I hear string harmonics. I then build my tone from that. I also use a lot of power. As a matter of fact, I was known for shredding speakers….I mean literally shredding them!
BC: Yes! When I first met you, you were playing through a 10,000 watt rig! Your sound was clean and crisp….clearly from all of the headroom you were working with. For effects you were using the Eventide Ultra Harmonizer, which is why I have one. The whole thing left me in shock! I had to re-orient my understanding after that. (As a side note – Bill Dickens played the most grooving version of Stevie Wonder's "I Wish" I've ever heard on that tour with drummer Bobby Rock and guitarist Neil Zaza).
What advice can you give bass players who are coming up?
BD: Don't forget that music is a business. Get your musicianship together, but don't forget to get your business sense together too! Many of the successful bass players are not successful only because they can play. They are successful because they are business savvy.
Another thing I'd like to add is this: Learn to play with a click. Some of the big tours expect you to be able to be good at this. Learn how to play keyboard bass as well as the electric and upright bass. Lastly, be early to everything. When you are on time, you are late!
BC: Bill, thank you so much for taking the time to talk to us. I know you were in the middle of practicing your bass, and we appreciate your taking time to share your experiences and advice with us. Please let us know when you release your cd so we can get the word out.