I was at the Victor Wooten clinic this evening and enjoyed myself.
Victor even asked me to sit in and play.
I'm very grateful to him for everything he's done for me.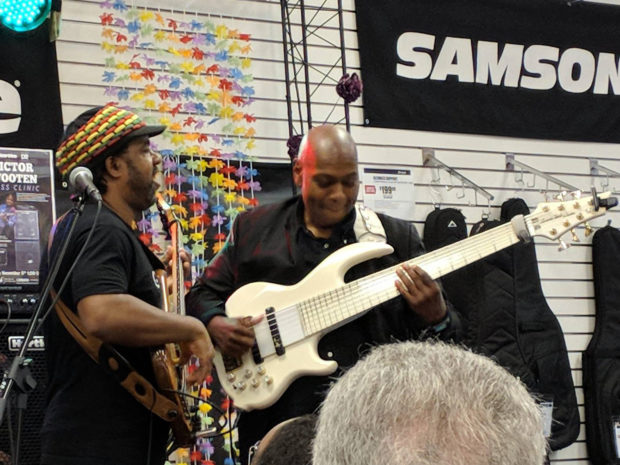 Victor Wooten and Bill Dickens demonstrating some groove techniques at the free Victor Wooten Bass Clinic
at Sam Ash Music Lombard, IL clinic, held this past Sunday, November 5th, 2017.